KENNETH MCGRATH & KEVIN PROCTOR
Founders, Zenith RED, LLC
Zenith RED was created in 2015 by co-founders and partners Kenneth McGrath and Kevin Proctor. Kevin and Kenneth have been working alongside one other for over 17 years. The partners share common goals and embrace a culture underpinned by trust, collaboration, and transparency which forms the foundation upon which Zenith RED was created.
Professional Experience
LIDL STIFTUNG & CO KG
1999-2013
Lidle is Europe's no. 1 Grocery Chain with over 10,000 Retail Stores throughout 26 countries. It has recently invested in organic expansion in the US and Australia.
Recruited into the start-up phase of Lidl's expansion into the Irish and Northern Irish business, Proctor and McGrath were instrumental in the creation of the company's enormous success in this territory. Lidl Ireland remains the benchmark internationally for successful disruption in the grocery industry.
Lidl Ireland opened for business in July 2000 with 7 trading locations and every proceeding year saw a further 10-20 new locations added. Within the first 10 years the company had opened over 120 trading locations and reached 80% of targeted market saturation.
LIDL US
2013-2015
In 2013 McGrath and Proctor, as the President & CEO and Executive Vice President of Real Estate of US operations respectively, were asked by the company to launch the brand in the US market—the most strategic expansion plan since the company's inception.
During their time here, the partners divided and implemented the market entry strategy for Lidl USA and oversaw the strategic acquisition of a 100+ individual retail locations across 6 US States over a 12-month period.
McGrath and proctor built a fully operational team across multiple departments and divisions which grew to c.200 persons after year 1, a full 12 months ahead of the initial business plan.
DIGICEL
(2015-2017)
The partners were approached to lead the transformation of an Irish-owned operation in the Caribbean in April 2015. McGrath and Proctor were employed in the positions of CEO and COO respectfully of Digicel group, a $2.8 billion total communications company operating in the Caribbean and Central America, based in Kingston, Jamaica.
With falling revenues over the past three years at Digicel, a transformative program was devised and launched with a focus on 3 strategic pillars, customer centricity, employer of choice and efficiency. The foundations are firmly in place for Digicel to begin a new phase of sustained profitable growth.
Save-A-Lot
(2017-Present)
In 2017, McGrath and Proctor were tapped by Onex to lead Save-A-Lot as CEO and Chief Investment Officer respectively.
Kenneth and Kevin are the main principle investors in Zenith RED projects, and act as the executive board for the company.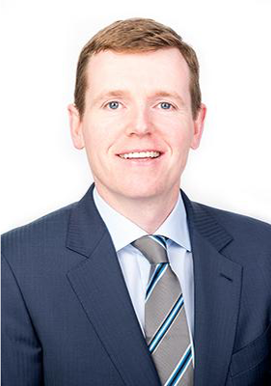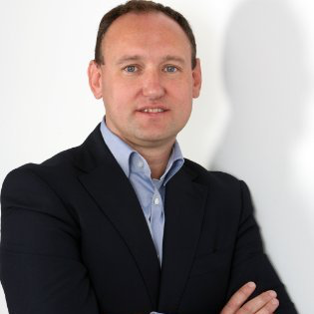 ROBERT LESTER
President, Zenith RED, LLC
Robert joined Zenith RED in May 2017. Robert oversees all aspects of the Park Ridge Commons development including financial analysis, marketing and sales, contract negotiations, design and engineering, permits and approvals and construction management. Robert coordinates the team of professional consultants and contractors and works directly with County officials with the goal of delivering a project which exceeds the expectations of clients, investors and the community of Stafford.
Prior to joining Zenith, Robert served as the Director of Real Estate for the Lidl US Real Estate Department. In this role, Robert led a team of acquisition, development and construction professionals responsible for developing systems, processes, and procedures for Lidl's Real Estate Department while helping oversee the execution of the company's US store rollout. This rollout included more than 350 development projects in 10 states during Robert's tenure.
Robert joined Lidl in 2014 as an Acquisition Manager in charge of special projects after selling the company its first US site. In this role, his projects included the acquisition of three regional distribution center sites ($125M projects), negotiating $25 million in economic development incentives with state and local governments, assisting in the acquisition of the $56 million Lidl US Headquarters, expanding Lidl's HQ campus by purchasing and assuming a $16.4 million defaulted note, and leasing warehouse and office space for other departments within the company.
Robert joined Lidl with 10 years of experience in the commercial real estate industry as a broker and in-house leasing and sales executive for 3 development firms. Lester has consulted developers, landlords, tenants, buyers and sellers in hundreds of commercial real estate transactions in the office, retail, mixed-use, and industrial sectors in markets on both the West and East Coast.
Lester graduated cum laude from San Diego State University in 2004 with a BA in Real Estate.
Professional Experience
PARK RIDGE COMMONS, STAFFORD VA
Robert is currently developing Park Ridge Commons-a 10-acre neighborhood center planned for approximately 100,000 square feet of retail and office space. Park Ridge Commons is currently in the site plan approval process with Stafford County with a projected project completion date in the third quarter of 2018. For more information on this project, please follow the link below.
LIDL US RETAIL STORE PORTFOLIO
 Multi-unit, program development for global grocery retailer.
Robert and his team of 12 analysts and managers coordinated the implementation of the Lidl expansion strategy in markets throughout Ohio, New Jersey, Pennsylvania, Maryland, Delaware, Virginia, North Carolina, South Carolina, Georgia and Texas. Robert worked closely with the Lidl US Board to develop and implement a systematic process for the acquisition, entitlement and development of sites for the construction of Lidl's freestanding store. In his time at Lidl, Robert worked on over 300 development projects through various stages of the development process.
LIDL US DISTRIBUTION CENTERS
Three 1-million square foot regional distribution centers
 Robert oversaw the site selection, due diligence, incentive negotiations, and acquisitions of three $125,000,000 distribution center projects that now serve as the linchpins of the Lidl supply chain on the eastern seaboard.
THE WJ VAKOS COMPANY PORTFOLIO
WJ Vakos Company is a Fredericksburg, Virginia based development firm focused on the development of retail and mixed-use centers. Robert handled commercial leasing and sales for the company and is responsible for a number of retail leases as well as development deals with company's such as Lidl, Goddard School and Sindy's Nails.
Southpoint Square – Fredericksburg, VA
Southpoint I – Fredericksburg, VA
Southpoint II – Fredericksburg, VA
Thornburg Towne Center – Fredericksburg, VA
Greenbrier Square – Chesapeake, VA
Spotsylvania Courthouse Village – Spotsylvania, VA
Spotsylvania Courthouse Village is a live, work, play master-planned community being developed by the WJ Vakos Company. Robert handled commercial leasing and sales for the project bringing tenants such Butternut & Blue and Gorrill Palmer to the development.
The Covington Company Portfolio
The Covington Company, based in Richmond, Virginia, has been involved in the development and/or redevelopment of over 3 million square feet of retail properties, predominantly grocery-anchored neighborhood and community shopping centers. Until its dissolution in 2016, the company managed and operated 14 grocery-anchored shopping centers located throughout Virginia comprised of over 1.5 million square feet. Robert managed the Leasing Division of the company overseeing all marketing and lease transactions across the portfolio.
Chancellor Center, Fredericksburg, VA– 115,350 square foot Weis anchored center.
220 South Plaza-Martinsville, VA – 66,520 square foot Big Lots and Dollar General anchored center
Alleghany Square-Covington, VA – 112,469 square foot Food Lion anchored center
Bedford Plaza-Bedford, VA – 112,649 square foot Wal-mart anchored center
Halifax Square-South Boston, VA – 167,456 square foot Food Lion anchored center
Rocky Mount Plaza-Rocky Mount, VA – 127,199 square foot Food Lion anchored center
Southgate Center-Farmville, VA – 111,634 square foot center anchored by Southside Communty Hospital and CVS
Westgate Shopping Center-Bedford, VA 133,656 square foot Peebles anchored center
Town & Country Shopping Center-Altavista, VA 149,704 square foot Food Lion anchored center
Tightsqueeze Plaza– Chatham, Virginia 109,794 square foot Food Lion anchored center
History Junction -Appomattox, VA 41,418 square foot Tractor Supply anchored center
Shoppes of Appomattox -Appomattox, VA 109,000 square foot Kroger anchored center
Amelon Square -Madison Heights, VA 142,231 square foot Food Lion and Tractor Supply anchored center
Town Square Shopping Center-South Hill, VA 134,212 square foot Food Lion anchored center
The Manor Resort Spa & Residential Estate was a 1,000-acre, master-planned resort community in Prince Edward County, Virginia. Robert supported in the planning and marketing of this development working closely with the project developer- Herberton Group. Due to poor timing (The Great Recession) and mismanagement, the project failed in 2010. This experience helped to shape Robert's view of the development business, and underscore the inherent risk and the necessity for extensive due diligence and managerial vigor when undertaking development projects.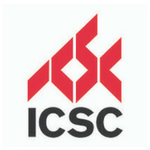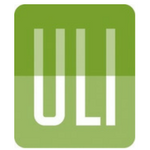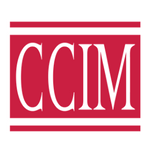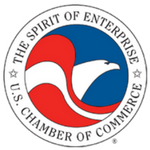 HOW TO CONTACT US
Work with us and let us show you what we can do for you. Reach out and we will build together.
2124 Jefferson Davis Highway
Suite 303B
Stafford, VA 225542